The Virtual Flight Dispatcher
Welcome to the The Virtual Flight Dispatcher! In total, I have spent about 35 years working in the Aviation Industry. With my experience as an FAA Certified Aircraft Dispatcher, international travel consultant, manager, and having over 1 million miles flown as a passenger around the world I have a lifetime of experiences to share with you.
I have many plans for this year, so join me in my travels around the world to Singapore, Kuala Lumpur, Zurich, Barcelona, Seattle, Hong Kong, Amsterdam, and Paris! I will show you around these airports and how to manage transiting through them because it can become quite daunting. I will also share the flight experience on each of the planes that we will fly and give you a little background information about each one. These trips will have some significant firsts, a significant last, and everything in between.
So why did I create "The Virtual Flight Dispatcher"?
I created TVFD to share my experiences throughout my travels and to show you what happens across the world of aviation. With the aid of a number of contributors I have created TVFD with a core mission: To show you the world of flight from many diverse and unique perspectives.
As well as a presence on YouTube, the TVFD website will provide you with links to different aviation related sites based on your area of interest. TVFD will write blogs on different subjects for travelers and for aviators alike. As I come across new places, information, and ideas, I will add them to their related categories. You will also have a chance to interact with me on YouTube by sharing and commenting on my videos. If you have comments, recommendations, or general questions you can also reach me on the contact page.
---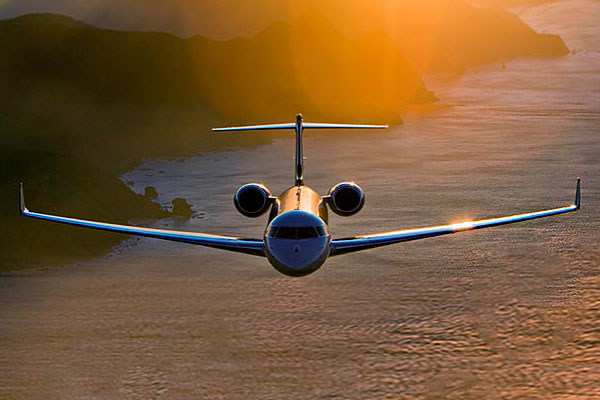 Flight: The Beauty
There is something about aviation that draws people to the complex beauty of flight. It's almost an automatic reflex for us to see an aircraft in all its glory and marvel at what aviation has become today. In this area, we will display stunning photography and videography from individuals who are passionate about aviation for all that it is. We will share their portfolios and websites so you can see all their work and what they are currently featuring. With the collaboration from various artists, our goal is to present to you what is out there in the world and show you that the shared passion for aviation is truly limitless.
Flight: The Planning
Commercial aviation is a complex operation that has been standardized through treaties between countries to allow passengers to travel half way around the world in less than 18 hours. We will explain how aircraft reach their destination with the clear majority of them arriving within 15 minutes of their scheduled arrivals. We will explain the coordination between all facets pertinent to the success of a passenger's journey. We will connect you to various sources from professionals that go behind the scenes to show you what all is accounted for. We will introduce the orchestrating position of Flight Dispatcher and the role we play in this complex puzzle to get your flight off the gate, in the air, and safely on time at your destination.
Flight in the Real World
Flight in the real world comes down to the skill of the pilots who fly these magnificent machines. We will be discussing flight from the perspective of the pilot and the dispatcher.  You'll see how we interact and why we make the decisions we do. We'll also show you the behind the scenes, from crew resources to maintenance, airport operations, and to flight operations to show how and why airline pricing is as complex and difficult to understand.
Flight: The Virtual World
Here, we will take a deep dive into Flight Simulation at the study level and really teach people who are serious about Flight Simulation about how to flight plan, load plan and flight monitor in the virtual world. Since we now have RW weather and wx radar capabilities in the sim and with the different platforms, one can truly learn systems (in P3D) and how to perform the maneuvers (X plane) so that they can gain a higher level of proficiency in their simulator flying.
Flight: The Experience
I have nearly 40 years experience in international air travel and over 1 million miles flown as a passenger. The one thing that constantly amazes me about international air travel is the fact that knowledge is power. In the age of the "DIY" travel, in which people play travel agent and when things go wrong, they melt down because they don't know what to do. There are things you can do…and we will show you the behind the scenes of why things happen the way they do and what you can do about it.
Since my first flight at age five, I have been in love with airplanes and with international travel. I can still remember to this day the five countries I had visited, the different airplanes I on which I had flown, and even the smells. I remember a certain cheese on a chicken meal on a flight to Mexico City that stank up the cabin for the rest of that flight. Note to self: Stinky cheese on a chicken meal is an exceedingly bad idea.
This passion with aviation and travel led me to start planning travel well before I was in high school. At age 15, I planned my first international trip, making the reservations and writing the airline tickets myself. A friend who owned a travel agency, who knew of my passion for airplanes and planning travel supervised me as I wrote the tickets, by hand, for my trip. He became my first mentor in planning international travel.
The following year, I became a part time travel agent, going to work afternoons after school at my friend's travel agency. Replacing tariff pages by hand was tedious work, but I was happy to do it. I tested into a computer reservation system course at a local community college during spring quarter of my junior year and by the time I was seventeen, I was making computerized reservations and learning the back-room skills of filing the airline ticketing sales reports each week, all while I was in my final year of high school.
After I graduated, I moved on to a two-year college program in Transportation Business, while at the same time, pursuing my credentials as an international travel consultant. By the end of 1981, I had graduated with an AA in Transportation Business and had successfully completed my certification course and was registered as an International Travel Consultant (ITC) with the International Air Transport Association and Universal Federation of Travel Agents' Associations. I had become a specialist in international pricing and airline proration. By then, I had also flown trips to Mexico, Hawaii and three trips to Europe.
In my 20's, I worked as Manager for a Scandinavian Tour Operator, a Manager for a Greek travel agency, an agency that specialized in travel to Russia, China and Africa and later joined the largest travel agency in the Seattle area as their international air fare specialist. I am developing that into a full International Travel Department as its manager. I traveled an additional 12 trips to Europe, numerous trips around the USA and had made one journey to Asia: To Hong Kong and Bangkok.
In my 30's I moved into the airline business directly, becoming first a sales representative for a US airline, then promoting to an Account Executive, then Regional Sales Analyst for the West Coast, developing skills in airline route profitability management. In 1998, I achieved my earliest lifetime goal: to become a District Sales Manager for a major international airline. By 1999, I led a team which introduced a nonstop service between San Francisco and Italy and over the next two years, that team grew the success of that route to heights not see in that airline in many years.
After 9/11, the airline industry literally imploded. We lost our route and then in 2002, we lost our jobs. I then went on to create an internet travel agency specializing exclusively in international air travel exclusively. Then life threw me a curve and by 2004, I found myself no longer able to work full time.
However, long before that I became interested in Flight Simulation, having started on the second version of Microsoft Flight Simulator on a 64mb computer. Over time, I became quite proficient and now operate on the Microsoft Flight Simulator X platform; my simulation activities are more into the in-depth study of the systems of the aircraft as well flying both long haul and short haul missions. This kept me involved in aviation while I was working on healing myself.
At the same time, I took on consulting work in aviation, involving projects in which I developed a deep knowledge of aircraft sales, MRO, and turnkey airline solutions. Given my previous experience in airline profitability at the route level, this work was very satisfying while I was limited in my physical activities. However, by 2007, I no longer could continue in this work.
It was not until 2010 that I could work full time again and by then, my skill sets had become obsolete in the marketplace. I then looked to my Flight Simulation hobby for the solution. If I could not be a pilot, perhaps I could become a dispatcher. By 2011, I had enrolled in a 200 hour in depth training program and in April 2011, I received my FAA Certification as an Aircraft Dispatcher.
By the summer of that year, I had secured work as a dispatcher and have never looked back. I've been dispatching airline flights since September of 2011 and am qualified on several types of aircraft. I've gained a wealth of knowledge in airline operations over the past five years. I've learned Dispatch Coordination, so I currently work as a Flight Dispatch Officer and a Dispatch Coordinator for a US Airline. While the work can sometimes be quite stressful, I am constantly invigorated by my passion for aviation and learning. With over 35 years of experience in the travel and airline business and over 20 years of experience in Flight Simulation, there is so much more to learn, and now, so much to share.
---